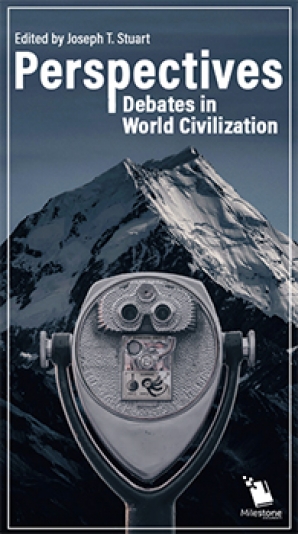 Perspectives
Debates in World Civilization
Published by: Schlager Group Inc.
Six classroom-tested debates are featured in this innovative sourcebook. Built on primary documents, each debate asks students to step into the shoes of historical characters and argue for a position. As author Joseph T. Stuart says in the Introduction, "Debates have proven to be among the most successful tools in my experience as an instructor to encourage students to work with primary sources." The book includes 3 debates from the pre-1500 period and 3 from the post-1500 period, plus a debate rubric, and post-debate questions and activities. Also included are the full texts of 40 primary sources utilized during the debate process.
This sourcebook is suitable for high school and college courses in World Civilization/History and Western Civilization.