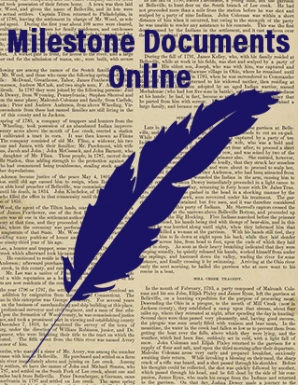 Milestone Documents Online
Published by: Schlager Group Inc.
Database
ISBN: 9781935306535
Published: May 2020
$298 (annual subscription)
FREE 1-year access with the purchase of any Schlager Group print publication! Learn more.
From award-winning reference books to classroom e-sourcebooks, the Milestone Documents collection has been widely used by students and instructors. Now, for the first time, the entire collection is available as a library database, offered exclusively through the FactCite platform. The database includes more than 1,500 primary sources and 350 overview articles from U.S. and world history, along with study resources and document quizzes. Accompanying the primary sources is in-depth commentary and analysis, written by a global team of more than 300 historians, that is the hallmark of Milestone Documents publications. Subject areas include U.S. History I to 1865, U.S. History II: 1865 to the Present, Western Civilization I to 1500, Western Civilization II: 1500 to Present, World History I to 1500, and World History II: 1500 to Present. In addition, the database includes particular concentrations of sources in African American history, world religions, modern Chinese history, and the Middle East.
This database is offered through FactCite. Sign up today for a free preview.
Key Features:
Unlimited access at the library or from anywhere, on any device (any computer, laptop, chromebook, smartphone, tablet, e-reader)
Citations included; integrated with NoodleTools
Audio read-along with enhanced text capability
With Milestone Documents Online, students are not left alone to decipher historical documents. Alongside the primary sources, students can access helpful context (for the document and the era), glossaries, expert commentary written specifically for them, and much more.
For Educators
Unlike other resources for primary source documents, Milestone Documents Online is also designed for educators. Among the instructional benefits and teaching resource materials are:
Study questions
Essay prompts
Quizzes
Short-answer questions
Teachers also can easily add Milestone Documents Online documents to Google Classroom.